2005: Top 10 CD'S
Musical choices are often more personal than movies, and depend greatly on the listeners particular tastes. I lean towards songs with a pulse that offer some escape and make your body move. Later on, I'll publish a 2nd list of CD's from my correspondent, Humby, who leans more towards downbeat, mellow music. For now here is my Strong Opinion on the CD's from 2005 you need to own.
10. Demon Days – Gorillaz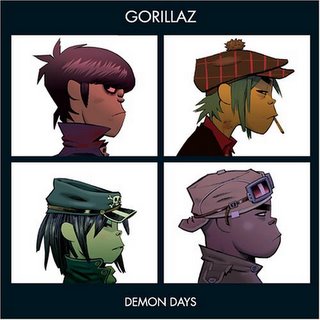 Gorillaz maintained their eclectic sophistication with their sophomore effort. Demon Days is darker in tone than their debut CD, but the kooky dance-party vibe courses throughout.
CHOICE CUTS: "Feel Good, Inc.", "Dirty Harry" and "Fire Coming Out Of A Monkey's Head", which features Dennis Hopper
9. Get Behind Me Satan – The White Stripes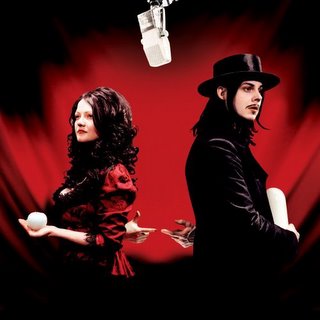 Whether playing old style country or crunchy hard rock (often in the same song) The White Stripes maintain the foot-stompin' energy, and a raw sound that's nothing less than painfully honest.
CHOICE CUTS: "My Doorbell", "The Denial Twist", "Little Ghost"
8. Plans – Death Cab For Cutie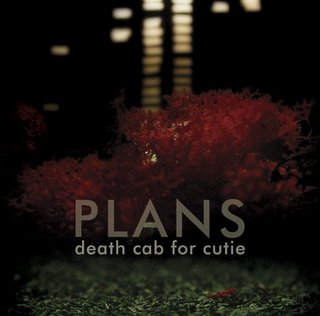 This is the year I discovered Death Cab's emotional sound and realized it didn't make me want to hurl. They kind of hit the same buttons in me that keep me listening to Counting Crows.
CHOICE CUTS: "Someday You Will Be Loved", "I Will Follow You Into The Dark" and the truly captivating "Marching Bands Of Manhattan"
7. Don't Believe The Truth – Oasis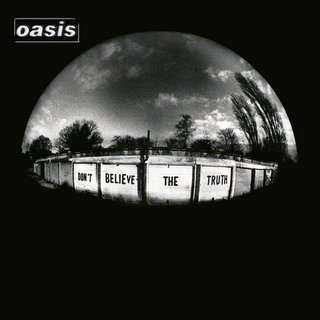 Unfairly dismissed by critics and music buyers, I think this is not only a great comeback for an occasionally pretty good band, but their best collection of material to date.
CHOICE CUTS: "Pass Me Down The Wine", "The Meaning Of Soul", "Keep the Dream Alive" and "Part Of The Queue" which is one of the great undiscovered singles of the year.
6. You Could Have It So Much Better – Franz Ferdinand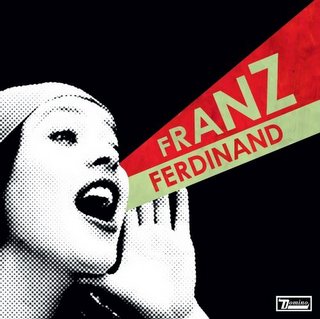 This CD took some time to grow on me because nothing matches the delirious fun time of "Do You Want To" (this year's equal to Devo's "Whip It.). But further listens revealed a wealth of complex and fun riffs and jams.
Other CHOICE CUTS: "Walk Away", "I'm Your Villain", "Well, That Was Easy" and "Outsiders"
5. Push The Button – The Chemical Brothers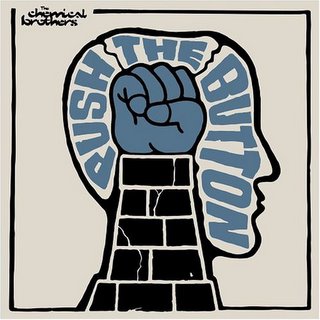 In 2004, some big Electronica acts (Prodigy, Fatboy Slim) bit the big one. The brothers held off until Janurary, 2005 and ducked the curse with some of their strongest material. Now if only I could convince people to give them a listen…
CHOICE CUTS: the radio-friendly "Galvanize", the dance funky "The Big Jump" and the epic "Believe" for people who truly want to hear the best in Electro-Dance.
4. Confessions On A Dance Floor – Madonna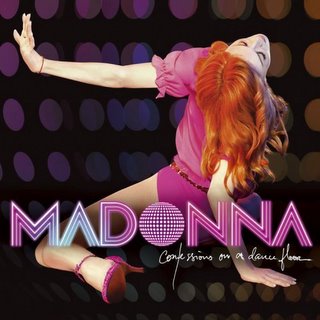 Forget American Life, Madonna became a vital force in music again with this hour-long dance extravaganza. Even if the lyrics are sometimes thin (and in the case of "I Love New York" just plain terrible) her dance/pop instincts are as sharp as ever. Any DJ could put this CD on, and take a meal break without worrying about the dance floor thinning out.
CHOICE CUTS: Anything except "I Love New York" or "Isaac"
3. Bodyrockers – Bodyrockers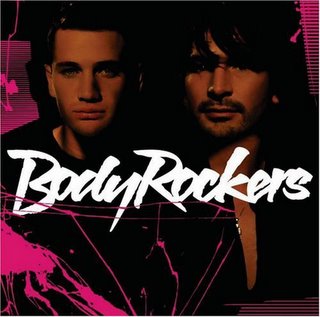 Country bar stompin' in the best tradition of ZZ Top, Bodyrockers could become the next big thing. Their debut CD is a non-stop parade of "Suffragette City" style glam rock ready to blow the roof off of any stadium show. Thin? Maybe, but it's so much fun I don't care.
CHOICE CUTS: "Round And Round", "Dignity", "Dirty", "Keep Your Boots On" and "I Like The Way" which has played on 2 TV shows, a Diet Coke ad and will be at any cool wedding you attend in 2006.
2. X&Y – Coldplay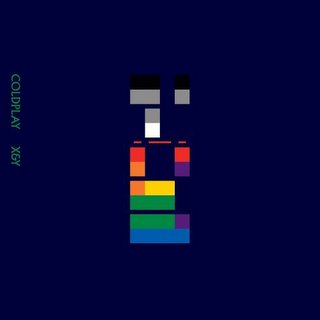 I was not much of a Coldplay fan before this, so the fact that they ended up at #2 for me is actually a surprise. But I was won over by the music, the lyrics and everything else that helped it become one of the year's best sellers. It's easy to knock Coldplay now, but I gotta give them respect for putting out a really good CD.
CHOICE CUTS: You still haven't been inundated by "Talk", "Low" and "White Shadows" which I think is the best song of their career so far.
1. The Best Little Secrets Are Kept – Louis XIV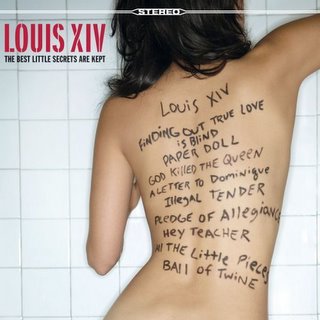 Louis XIV has plenty of old school rock star attitude, with salacious come-ons meant to offend as they intrigue. Like the musical love child of Ziggy Stardust T. Rex and the Kinks, Louis XIV make innuendo soaked glam rock for the 21'st century. These are the songs that would back up the boasts of Tenacious D, as the greatest pure rock and roll band in existence. 10 delicious tracks, but the…
CHOICIEST CHOICE CUTS: "God Killed The Queen", "Hey Teacher", "Pledge Of Allegiance", "Louis XIV" and their only single "Finding Out True Love Is Blind"
Runners-Up:
11. In Between Dreams – Jack Johnson
CHOICE CUT: "Crying Shame"
12. Witching Hour – Ladytron
CHOICE CUT: "Destroy Everything You Touch"
13. Beautiful Intentions – Melanie C.
CHOICE CUT: "Little Piece Of Me"
14. LCD Soundsystem – LCD Soundsystem
CHOICE CUT: "Tribulations"
15. Guero – Beck
CHOICE CUT: "E-Pro"
16. Extraordinary Machine – Fiona Apple
CHOICE CUT: "Tymps (The Sick In The Head Song)"
17. Lullabies To Paralyze – Queens Of The Stone Age
CHOICE CUT: "Little Sister"
18. The Dead 60's – The Dead 60's
CHOICE CUT: "Riot Radio"
19. Wreck Of The Day – Anna Nalick
CHOICE CUT: "Consider This"
20. Aperitif For Destruction – Richard Cheese and Lounge Against The Machine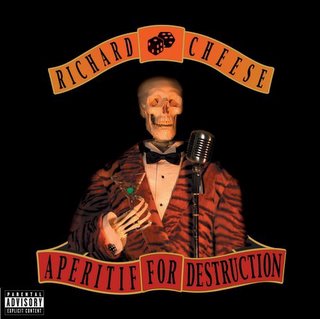 If you haven't heard of Richard Cheese, he does big band covers of (mostly) modern rock hits. I discovered his music this year and pretty much recommend you give a listen to anything he's done. The man's not just doing it for the jokes. He's got real skills.